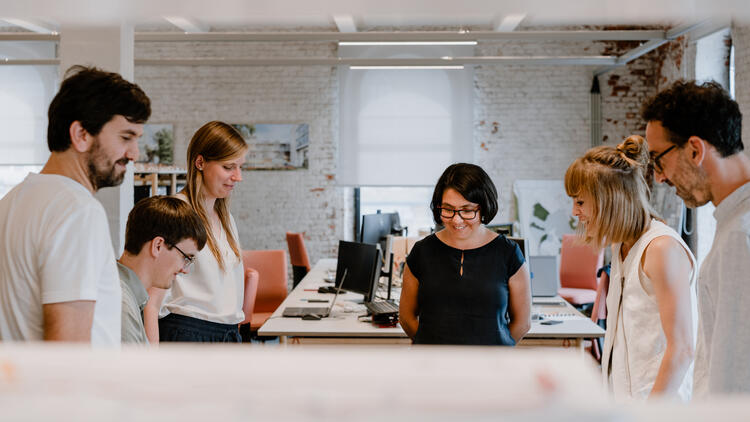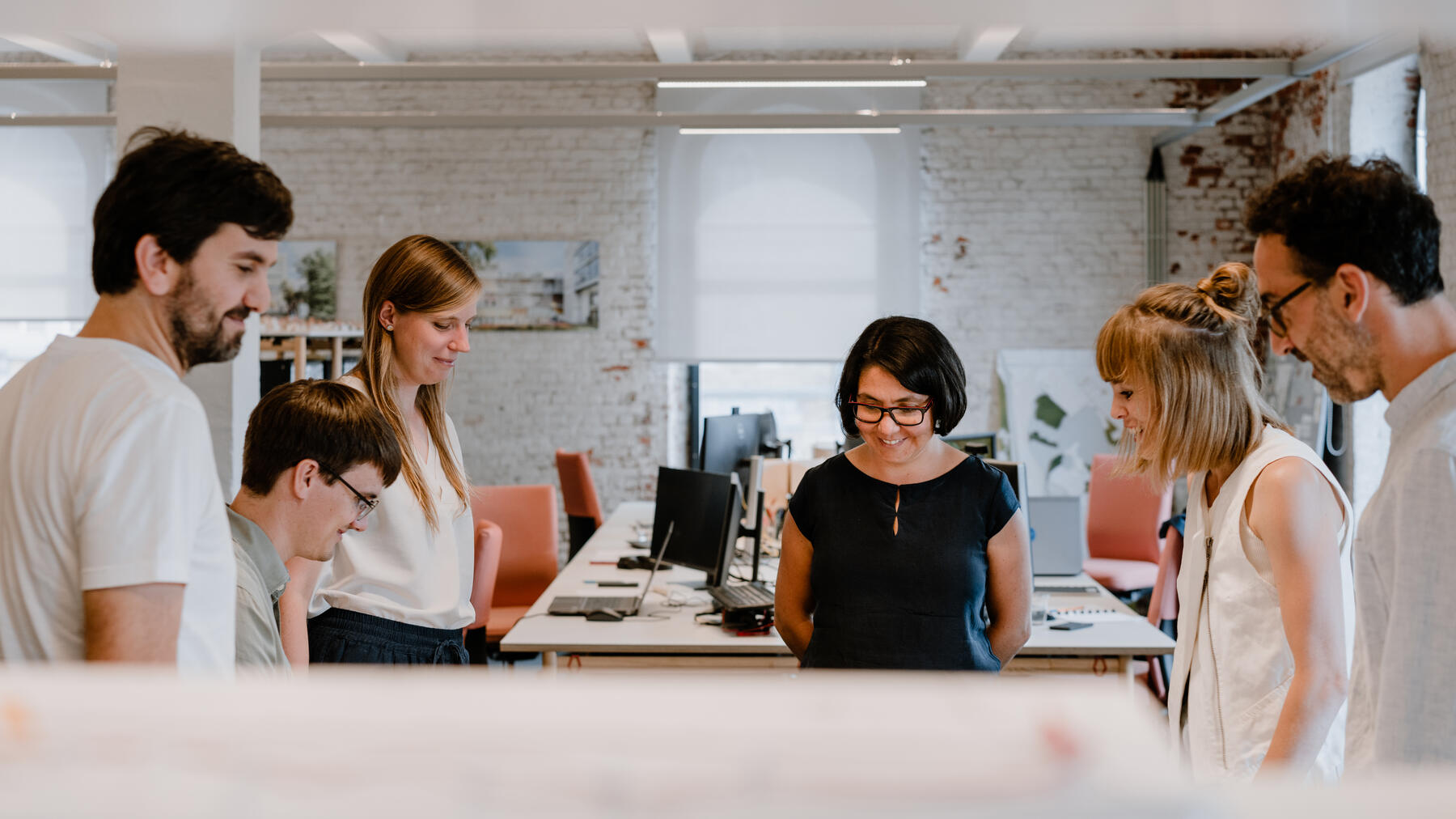 A studio open to the world
Our studio is located in POLO's Brussels offices at the Tour & Taxis site. Here the built heritage of the past is transformed into a stimulating setting to work and unwind.
The office integrates a diversity of moods and work environments. There is as much space for solitary contemplation and individual creativity as there is for intense collaboration and collective brainstorming.
Communication and strategic reflection are at the heart of our office. We encourage a workshop atmosphere, where we develop physical models and exhibit intermediate results of our research for the whole office to engage with. Our workplace embodies our work ethic: a place where we invite a multitude of different disciplines and stimulate cross-disciplinary dialogues and interactions. This results in a passionate creative output that sketches out groundbreaking visions for a better future.