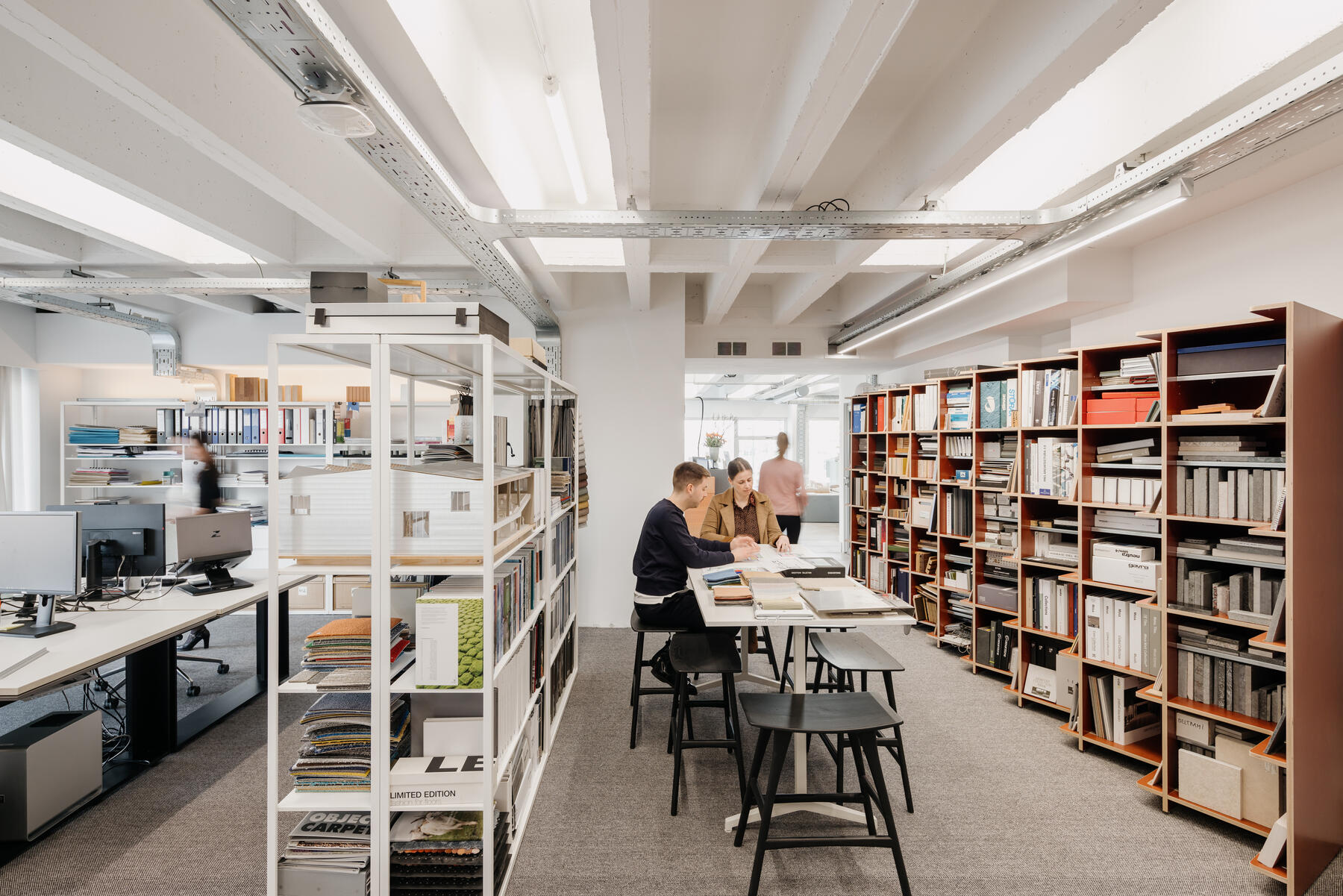 Diversity in projects and people
We are interior design specialists who take on a wide range of projects at all scale levels. Smaller projects give us a chance to experiment with materials and construction detailing. Larger projects bring us a stimulating level of complexity and the opportunity to learn from a variety of experts. This diversity creates a fertile breeding ground for innovation; engaging with different typologies and scale levels leads to creative cross-pollination and keeps us inspired.
Our interior design team is composed of staff with varying profiles, all with their own specific skills and passions. This allows us to offer an integrated design service where we can step up according to a project's requirements. Depending on the stage of the design process we deploy in-house experts on planning and programmatic issues, construction detailing, historical research, presentation techniques…
Beyond this we can fall back on the POLO platform of urban planners, architects and academics to offer a uniquely unified approach that can only benefit a project. However we are not tied to or constrained by our platform: we happily seek collaborations with other architects, designers and consultants in order to open our minds and continuously challenge ourselves with other ways of thinking.