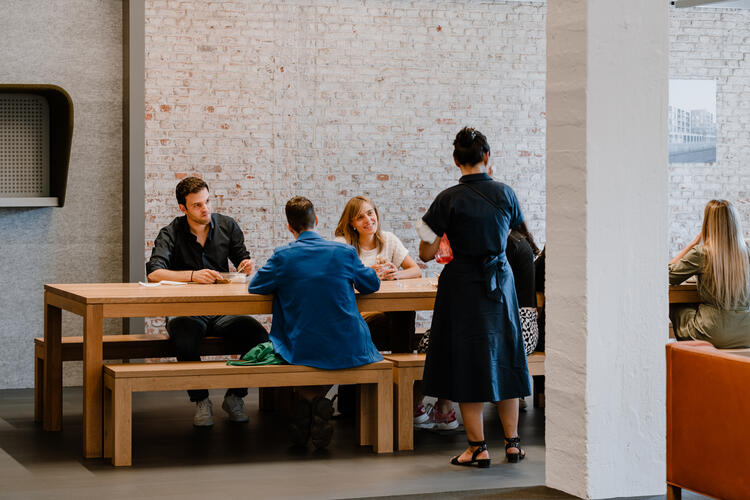 Diversity and dialogue
The expansion of our office workforce has been accompanied by an increased diversity in terms of nationalities and professional backgrounds. Integrating this wealth of wide-ranging experience into our design practice helps us to steer away from knee-jerk responses and ingrained thought processes. In a world where we are finally addressing existing inequalities and hierarchies, making sure that everyone's voice is heard is not just ethical posturing: it is a stance that ultimately benefits the work we do.
This diversity requires a commitment to communication and community-building. Ours is an open office culture where the mixing of people and disciplines is encouraged. Whether it is through a spontaneous project discussion at the water-cooler, the involvement of our interior design or urbanism teams in an architecture project or the organisation of team-building activities: communication is at the heart of everything we do.
POLO is intentionally diverse also in the range of projects it tackles. We design interiors and buildings, we do masterplanning and fundamental research. No commission is too big or too small; experience gained in a particular project can inspire a new approach at another scale level or in a totally different context.