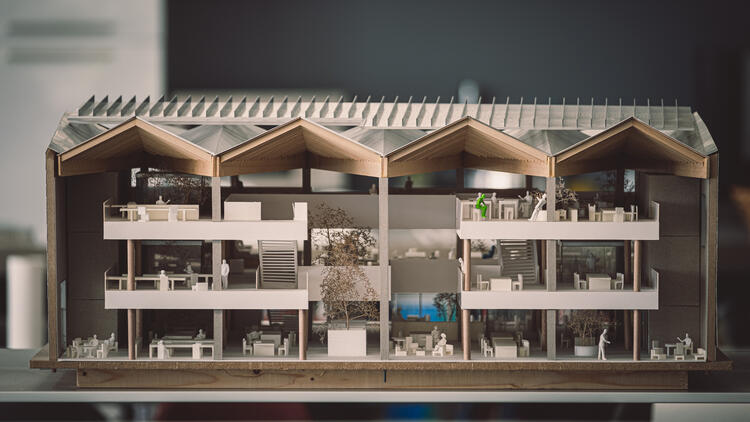 Creativity and experimentation
A passion for creativity is the engine that keeps us going. The expertise we have built up over the years is not an end goal in itself; it is the air in the bouncy castle of creativity where we undertake our leaps of the imagination. This is a quest for the serendipity of true creative innovation, driven by an open-minded sense of experimentation and wonder. Because the current status quo is not working and meaningful change requires moments of mould-breaking invention.
We yearn to shape a reality that is not quite imagined yet, to transcend the mundane and conceive extraordinary solutions for seemingly ordinary problems. We revel in tempting the client and enduser to question their daily routines and way of life through our designs. We can never wait for the realisation of our plans to see how they will be used, inhabited and subverted.
Both our Antwerp and Brussels offices are located in rapidly changing, vibrant parts of the city. These studios are buzzing incubators of design talent, where we generate and exchange ideas spurred on by an open-minded atmosphere inspiring dialogue and experiment.