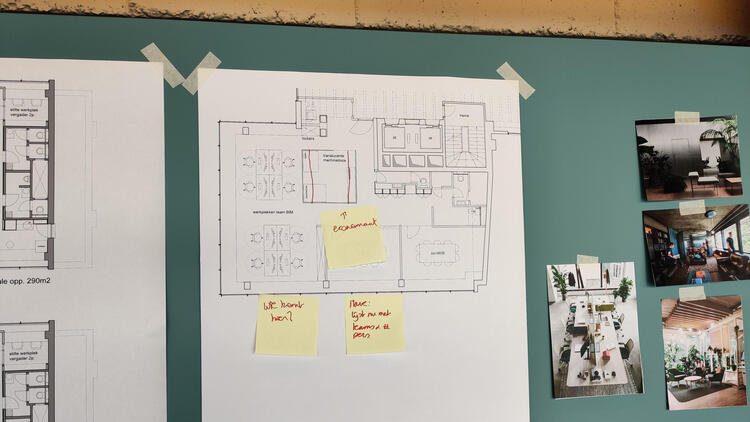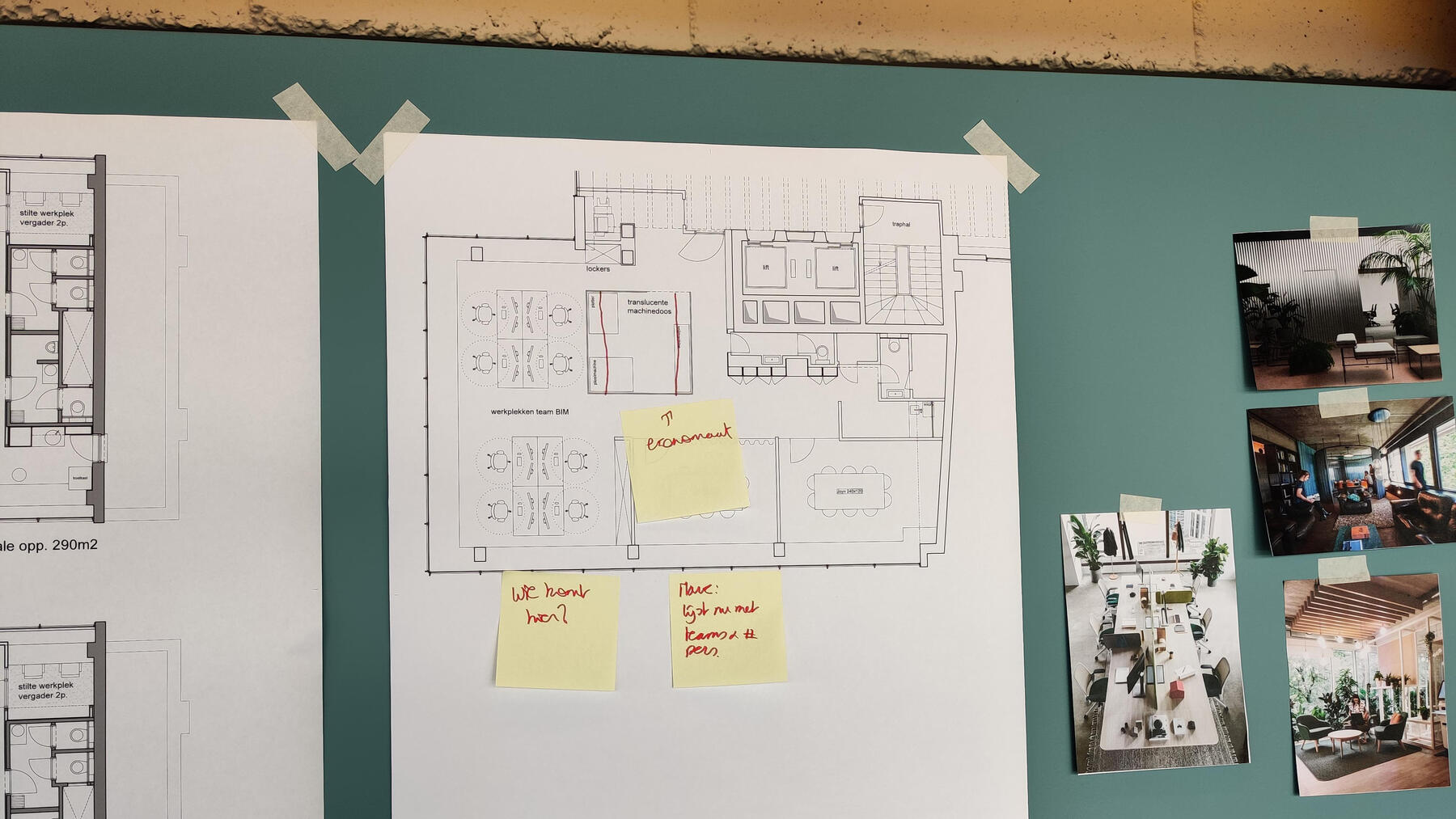 Participatory strategies
Our relationship with the client is not based on a simple provision of design services in response to a brief. We believe a truly satisfying result can only spring from a deeper engagement. We have developed various participatory strategies to involve endusers in the design process. This helps us reach a deeper understanding of the issues at hand, giving us a chance to re-formulate the brief and make it more balanced and inclusive.
By involving different stakeholders early on and clearly communicating the project trajectory we introduce feedback loops during the design process. This creates accountability and a wide support base for our design and avoids time- and resource-consuming disruptions and dead ends.
Space-planning is just one of the tools in our belt. It involves talking to employees to gain insights into their daily routines. Drawing on current ideas about activity-based working, the resulting spatial configurations lead to more flexible work arrangements, substantial space-savings and a more varied and stimulating office environment.