20.12.2022
New student housing and sports hall mark start of spatial transition of Campus 3 Eiken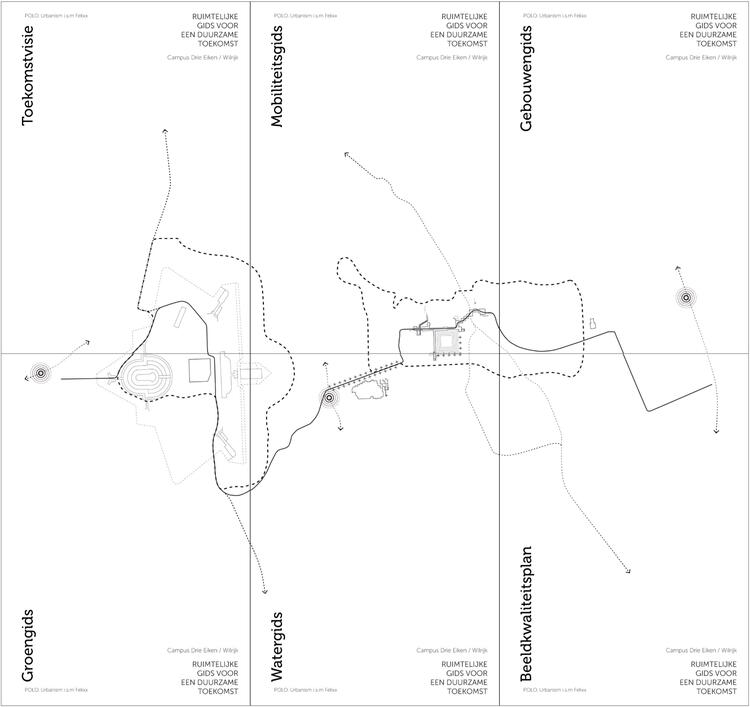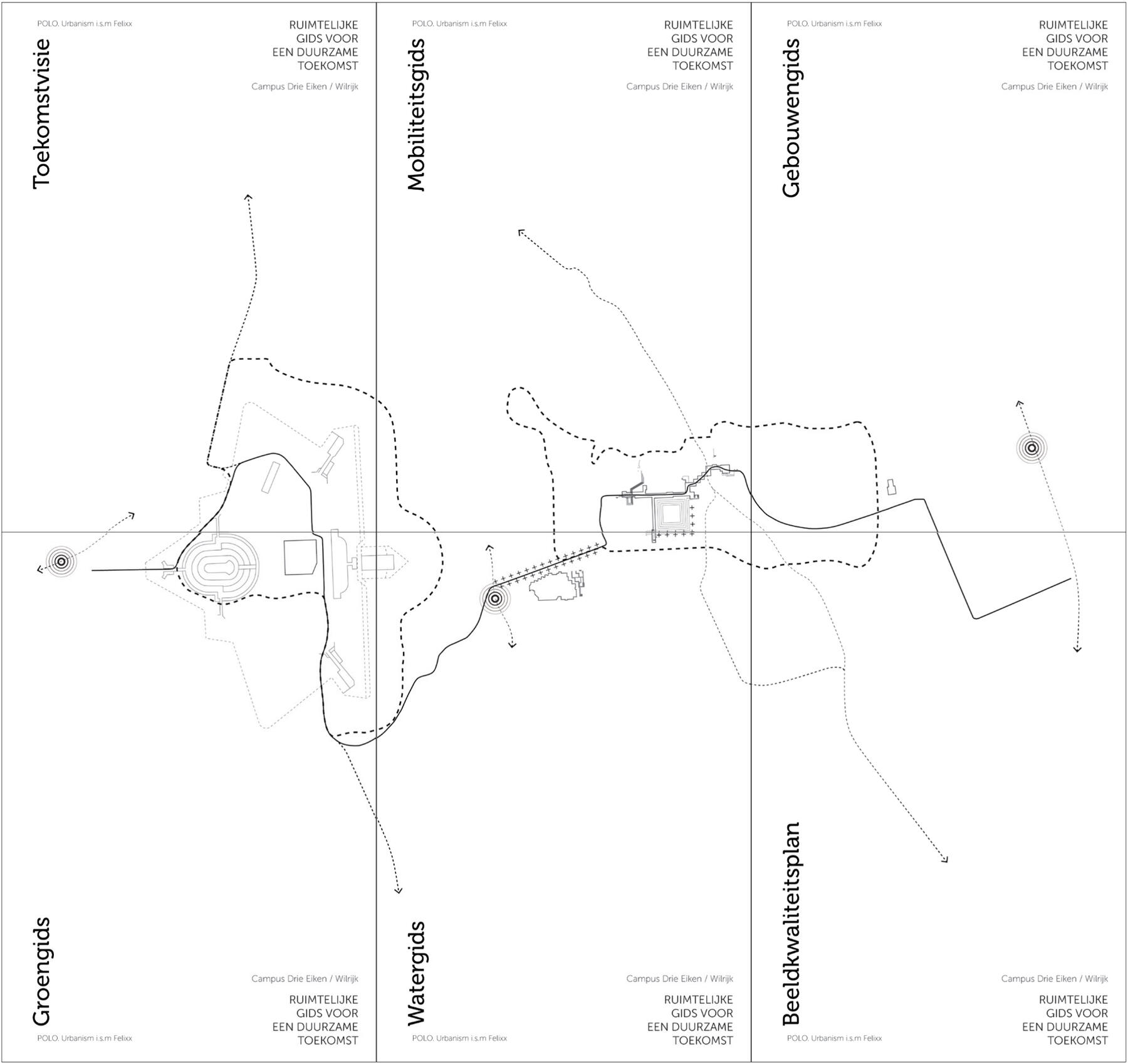 In collaboration with UAntwerpen, LIFE, and XIOR Student Housing, POLO has designed student housing, a sports hall, and a restaurant that together aim to strengthen the campus heart.
This project is part of a broader assignment for the entire campus. The university wishes to develop a strategic spatial guide that steers its infrastructure policy but at the same time remains sufficiently open to adapt to future developments and opportunities. This guide for a sustainable future – consisting of six booklets – initiates the spatial transition of Campus 3 Eiken.
An intense collaboration between POLO Urbanism and the landscape architects of Felixx marks the first step of this process that continues to build on the unique green identity of the campus. An activated landscape with visible and functional water, lively building ensembles, and legible soft connections in a car-free campus will lift the comfort and spatial experience of campus users to a higher level.