20.12.2022
Construction has started on Campus 3 Eiken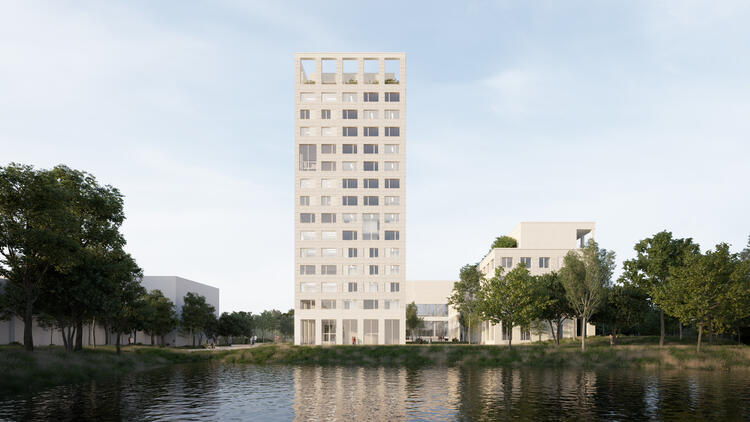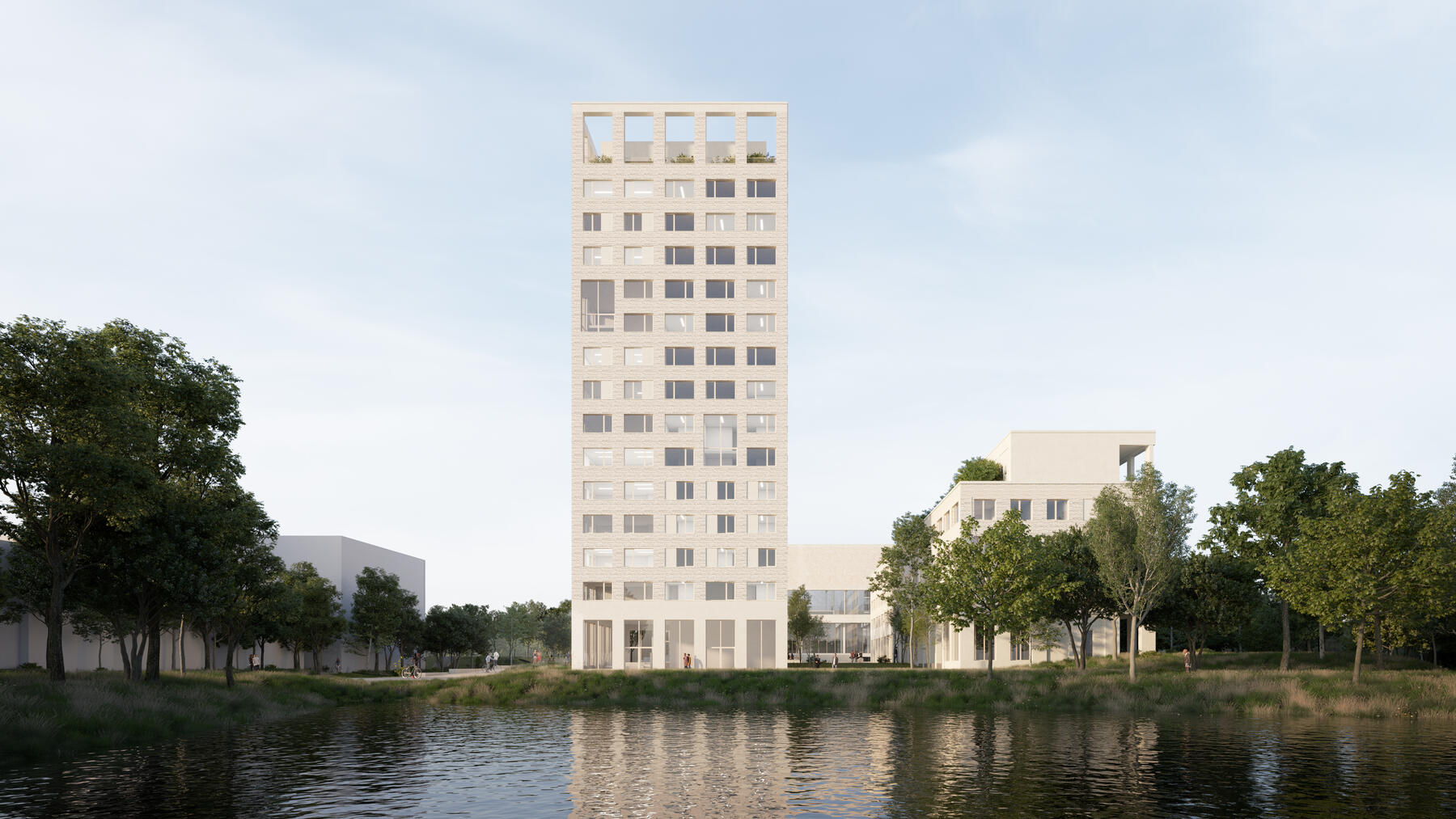 In collaboration with UAntwerpen, LIFE, and XIOR Student Housing, POLO has designed student housing, a sports hall, and a restaurant that together aim to strengthen the campus heart by centralizing these new functions on a former parking lot.
The three buildings form a composition of simple volumes and collectively create a lively square. Vibrant functions such as a bicycle repair shop, a laundry bar, a student restaurant, and a coffee shop contribute to this liveliness.
Two buildings – the tower and the beam – will together accommodate more than 200 student rooms. Due to its height, the tower will serve as a beacon for the campus heart and increase legibility throughout the campus. The third volume contains a sports hall with 2400m² of multifunctional sports facilities. The sports hall's main entrance is connected to a raised plaza.